Do you think Resident Evil Franchise Can't Be Killed?
You can't keep a good zombie franchise down. You can't even keep a mediocre zombie franchise down.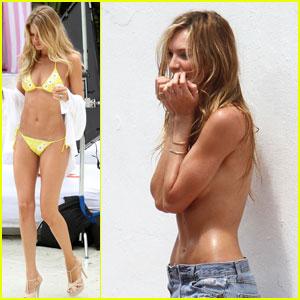 Resident Evil: Retribution, the fifth film in the Resident Evil series, earned top box-office honorsthis weekend with $21.1 million.
I went to see Retribution just last night, the highlights of the film were the trailer for the upcoming Silent Hill sequel that played beforehand and the last 10 seconds of the actual movie.
The remainder of the experience was full of awe at just how long you can draw out a fight sequence if every other action is shown in slow motion and how people that have been fighting zombies for 5 movies still haven't figured out the fights end a lot faster if you just shoot them in the head already.
But no one really wants to talk about the continued success of Resident Evil when they can talk about P.T. Anderson's The Master instead.
And to be fair, while The Master earned far less than Resident Evil: Retribution did, it broke its own record with a per-screen average of $145,949. Now imagine how much it would have earned if it opened at more than five theaters. (Yep, this weekend's gross was $729,745, which is only really impressive in context. Otherwise, you could note that it made less than this piece of crap.)
Seriously, though, let's not forget about Resident Evil: Retribution, even though some critics are calling it the series' worst installment. Isn't it nice to know mindless video game-adaptation zombie horror can still come out on top?
I hear a lot of people saying they went and saw this movie, but not by choice. Have these films made you that stupid that you don't understand what the word "choice" even means anymore? Do you think I didn't see any of the RE movies after the first one, not by choice too? No, I CHOSE not to waste another second of my life, or penny of my hard earned income to this filth. Are people this bored that they're willing to flush money down the drain during one of the worst recessions in US history? Haven't people heard of museums, most of which have times you can visit for free? Has no one heard of nature, which is free to enjoy?